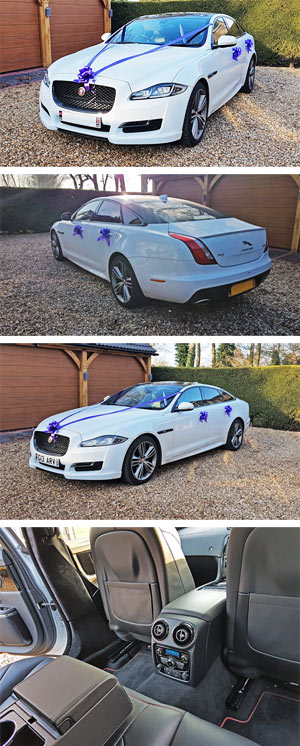 Superb Wedding and Prom Packages from Travel Lincs
At Travel Lincs we are committed to making your special day our no1 priority. We will and do go that extra mile to be the best. We don't have different packages at different prices. We will put a bespoke package together for each individual. Whether that's a wedding/prom or a 'one off' special trip.
All of Travel Lincs executive luxury chauffeur cars are top of the range Mercedes-Benz & Jaguar vehicles. These luxury cars hold a unique position in motoring legend. Uncompromising in their styling, engineering and specification, they bring a level of unqualified luxury that is recognised and respected by discerning connoisseurs of good taste everywhere. All Travel Lincs executive chauffeur cars are selected from this world-renowned range. All luxury vehicles available for hire are latest models and include top of the range specifications
Wedding transport is a very important part of the wedding day
It is the last journey a daughter will take with her father as a single person and her first journey as a married woman with her husband. The company employed to make these all important journeys should be experienced and professional in their duties and the vehicles they offer should be fit for purpose
Chauffeurs are not only there to get you to the church on time, they play an important role in making passengers feel at ease. Chauffeurs often find themselves in the role of 'Guardian Angel' to nervous and tearful brides (and dads) Nerves can cause forgetfulness, bouquets are left behind. Things can feel like they are falling apart. An experienced chauffeur will understand these nerves and work hard to bring an air of calm.
Please contact us for quote for your special Day.